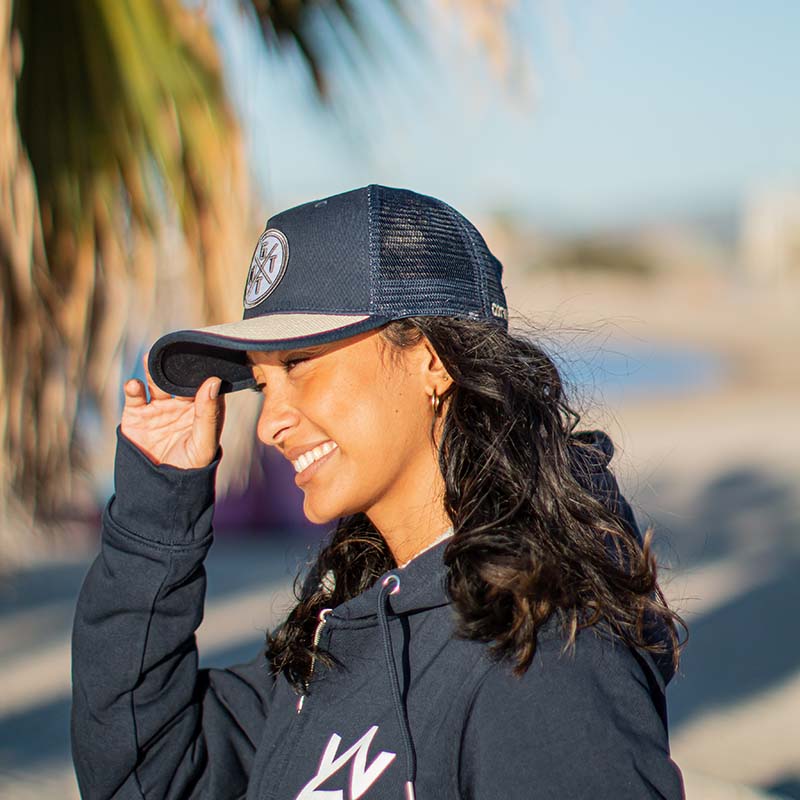 "Got Wet" Surfwear Cap Navy blue
Premium Lifestyle Surfwear - Be on the cutting edge of style!
Immerse yourself in the world of surfwear fashion with our navy blue "Got Wet" cap! Designed for surfers and style enthusiasts, this unisex cap is the perfect accessory to complete your casual and trendy look. Crafted with premium fabrics, it provides a comfortable wearing experience while setting you apart with its exclusive design.
Ethical Commitment and Respect for the Environment
At Got Wet, we place great importance on sustainability and eco-responsibility. That's why our cap is made from organic cotton, which is both gentle on your skin and environmentally friendly. In addition, its organic bamboo visor adds a touch of unique and natural style. We are proud to offer quality products that take care of the planet!
Eye-catching style and perfect fit - show your passion with pride!
The design of our "Got Wet" cap will not go unnoticed. With its 3D badge embroidered on the front and the text "Got Wet" stitched on the left, it proudly displays your passion for surfing and your personal style. In addition, the 100% recycled mesh back guarantees optimal breathability, allowing you to stay cool even on sunny days. Thanks to its adjustable size, this cap is suitable for all head sizes, offering a perfect fit for everyone.
The advantages of the "Got Wet" Navy Blue Surfwear Cap:
👫 Unisex
🥇 Exclusive Got Wet Surfwear
🌿 Organic cotton fabrics and organic bamboo visor
🔰 3D badge embroidered on the front
🔝 Left stitched Got Wet text
🧢 100% recycled mesh back
👌 Adjustable size
Got Wet Surfwear makes your purchases easier and allows you to pay smoothly, in 2, 3 or 4 monthly installments! Choose your product(s), finalize the order by going to your basket. When choosing your payment method, choose:
Alma - Pay in 2 installments
Alma - Pay in 3 installments
Alma - Pay in 4 instalments
Indicate your credit card number or other payment card and validate.
So ! Your order is placed!